During my brief but brilliant posting career on CF, I kept running across certain goofballs who swore that they'd "never seen any BHL Bashing on Cruisers Forum." Now, without question these particular goofballs were the  BHL Bashers. So most of it came from their own posts in the first place. But irrespective of this particular herd of goofballs, CF has a pretty notorious reputation across the forum world for this kind of general bashing of production boats.
This was the reason I started my Production Boats Fit For Blue Water thread there…to counter this kind of continual BWC drivel which, for prospective boat buyers, can actually be dangerous.
A great case in point is Rebel Heart. These youngsters (according to the posters on CF) paid $60,000 for a "quintessential blue water boat" – a Hans Christian 38. They were obviously proud of their "solid blue water" choice. They then apparently proceeded to dump another ~$40K into it to fix numerous problems (which you'd certainly expect with a ~40 year old boat) and ready it for 'round-the-world cruising. They did quite a bit of "coastal cruising" around Mexico. Then, 800 miles into their very first real ocean crossing, in very blue water, the boat started falling apart to the point of being literally life threatening. Rotted decking gave way, seawater was pouring into the boat, electronics were shot, watermaker was out, and fuel was growing very scarce. Luckily, they had to leave the stricken boat with the help of rescuers due to their sick daughter – instead of having to potentially face a much worse fate.
Would this falling apart have happened in a used production boat you could find for the same $100K? Likely not.
So – what exactly are you getting when you choose that old "blue water boat"? In many cases, a money pit that is already very, very tired. THAT'S a gamble.
Yet, you will find post after post after post bashing these newer production boats as "not fit for blue water". And since these bashers never seem to be able to read what's right in front of their faces, I thought it would be good to list such posts here as I come across them.
Now, lest you think it's only me who sees this kind of bashing, here are just a couple of many, many posts on CF pointing it out:
---
So lemme get this straight. A HC 36 apparently looses steering, takes on water, and is ultimately abandoned & scuttled in relatively benign conditions and no one casts judgement…
And then a Bene 50 with prior structural issues (be it a "lemon" boat, prior grounding, or what, no one knows) is lost in a storm in the N Atlantic (in April), and that's somehow the boat's fault?? Or better yet, time for a pile-on session for Bene's?
CF is nuts. Amazing! –GoToPost
---
You've written off all boats ever made by Bennie and Jennie based on one CF thread?? I had no idea this forum was so powerful . . . . –GoToPost
---
So, without further adieu, I give you the "BeneHunterLina Bashing Hall of Shame". I will continue to update it as I find goofball inflamed posts – so check back and prepare your eye-roll. You'll be using it a lot.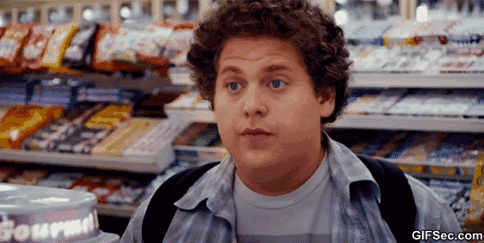 HALL OF SHAME:
---
MVP:
i just reach the conclusión that beneteau want their customers to be screwed in some isolated spot in the blue ocean somewhere, Lame and sad…. –GoToPost
---
NEWEST:
But Goboatingnow's point was that CE category doesn't cover everything and doesn't guaranty quality at all. It covers some basic aspects of seaworthiness. Some people make far too much of this — just because a boat as a CE "A" class does not mean that it is "ready for anything", necessarily. –GoToPost
---
OLDER:
Maybe maybe not! Seems the Cyclades were indeed fragile, so much so that there was a recall to repair the aft structure that held the rudder in place. –GoToPost
---
I've only been on US Hunter and frankly – it sailed like a dog. It was a 38 footer and 'modified' by having a furling main. I think a majority of 25 footers would have been quicker in cruise mode. Same sad performance under engine. Took ages for it to bite in reverse – thought it would never stop! –GoToPost
---
I listed ONLY my personal experiences about specific Hunters. Also I think for their correct PURPOSE they are just fine. I continue to say the two that I personally know of I would refuse to take off shore. Offshore is a very unforgiving place to be. Only specific boats from any manufacturer should considered. Keyboard commandos will say "Hunter's are just fine offshore". Which Hunter? A 23? Do what you want. I really could care less ( the gene pool will take care of it). Ken –GoToPost
---
They are (almost all)a blast to sail but I wouldnt want to cross an ocean on one. Do you really want to go cruising in a boat that is designed to race? There is no skeg, you really should have a spinaker for downwind work,the metecentric hight is high(making the ride snappy and uncomfortable on long passages),most models have fue if any convient hand holds below.Sure sail your Hunter for weekend excursions or even a week or two near shore, but youre a tougher sailor than me if you can feel happy and safe cruising in the real ocean for an extended period of time. –GoToPost
---
There's nothing wrong with owning and enjoying a Chevy Malibu. Just don't try to argue that it's really just as good as a Mercedes or that it will protect you as well as a Mercedes if you drive into a tree. –GoToPost
---
Did a delivery of abrand new Hunter 38 (I think) about 10 years ago. We were going from Detroit around the mitten to Grand Traveres Bay. Well in typical Lake Huron fashion, we run into a hell ride up around Tawas. 15 footers and raining like a cow pissing on a flat rock. Go below for foulies and hear every piece of teak (I think it was teak) groaning in the boat. I'm like WTF!!!! So I start looking around and the boat is literaly twisting at the mast. I had the delivery skipper come below and pointed out the twisting action of the hull. He didn't seem to concerned but I asked where the PFD's were and if we had an EPIRB aboard. Not like their going to help in Lake Huron but it gave some piece of mind. We get to the Bay, dock the boat and I go below for my wallet and cell phone. The drawer almost wouldn't open where it was stowed. I tried several with the same result. Delivery skipper says once the boat settles they will all work fine. Huh!!!! Seriously!!!!
Plus it sailed like a pig and was way under powered while motoring.
I would get a Bendy way before a Hunter.
My .02$ –GoToPost
---
Yes for sure many people have chosen the less expensive production boats to cross oceans or circumnavigate but very few make these boats their choice for really long term voyaging. Now I didn't say none, I said very few. –GoToPost
---
Guess I hear sooo much about Hunters (Catalina's, Bene's and others) about the fact that they are not blue water boats, yes, I know this is an old argument, however, the gulf can be a bit tricky from my understanding. –GoToPost
---
Actually he is an experienced delivery captain that is well repected around here. I was going to buy a Hunter myself, (still may), but I can see that as a concern. He also pointed out the hull flexing that occurs in the larger HUnters, but stated that would not be a concern in the model I was looking at. –GoToPost
---
Hunters are like Harleys. They're at their best sitting still… –GoToPost
---
Believe me I'm not a poster child for Hunters. Or Catalina's, Benny's, Jenny's ect. but I have spent a lot of time on them. When offshore, as I'm sure you've experienced, you have time to look around. Screws where bolts and lock nuts should be used and numerous other items (standing & running rigging comes to mind). –GoToPost
---
If you can't sail dead downwind without a spreader poking a hole through your mainsail, I would consider that to be a design flaw. Essentially, you can't sail wing-and-wing on a B&R rigged Hunter without risk to your mainsail. I don't get it. –GoToPost
---
I work in a marina that caters almost exclusively to transient sailboats. Not only do we get them as tennants (allowing up-close and personal looks at them), I also regularly see them sailing in the harbor, as well as in the marina where I live. There's a late 90's-ish model H34 four boats down from the slip I live in. Are you seriously daft enough to suggest that an experienced liveaboard sailor can't look at a boat up close and tell that it is of questionable quality and construction? If so, you're the biggest "internet expert" here. Sounds like you've got your panties all in a bunch for some reason. The Hunters from the 70's and 80's appear to be decent boats, on par with Catalinas and Beneteaus of the same era. The Hunters made in the 90's appear to be absolute junk. I can't for the life of me figure out why anyone would ever want to own one. They are second only to the McGregor 26 in terms of being awful boats as far as I'm concerned. I don't care if you dislike my opinion or not. –GoToPost
---
We owned a Hunter 450 passage for two years, lived on it for one year and had lot's of great times. Except for our keel falling off, Hunter's exclusive non-existent customer service, the stinky inaccessable head hoses, horrible creaking and loud explosive banging noises at anchor along with a multitude of electrical issues which we weren't able to resolve, we loved the boat… Just small problems really. –GoToPost
---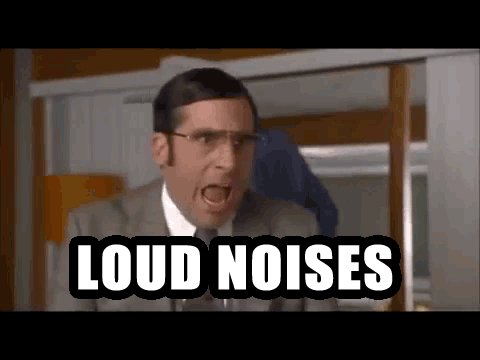 Loud explosive noises=The Hunters inner liner and interior wood panels and bulkheads rubbing as the stern portion of the hull flexed while the boat is tossed side to side at anchor. I'm not going to explain all the many electrical problems we had, such as not being able to turn on half the ships electronics (water heater, microwave, etc) while in our slip and plugged into shore power without blowing the main breaker. Our friend's identical boat has all the same issues, so it wasn't just us. And yes Mr. LOL armchair smartie pants, we use a snubber on a daily basis.
'Nuff said about Hunters. Enjoyed the 450 while we had it, glad now to have moved on. –GoToPost
---
A brand new Hunter 45 was launched at our marina and it immediately began to sink. It leaked profusely all around the keel joint. Not my kind of builder thank you very much. –GoToPost
---
I'm not crazy about sailboats that depend on glued in liners for structural integrity. Hunters are not alone in this regard as most of the production builders are building this way these days. It makes it tough to get at things and if you have a failure in the bonding then you have big issues. I much prefer the tried and true method of building without liners. Of course you'll have to pay more for this type of construction. I've attached comments from a very experienced surveyor:
Sail boats utilize grid/liners more frequently. Fortunately, a sailboat hull is considerable more amenable to this design, both by its shape and the fact that they are not subjected to the forces of high speed. Even so, one of the largest boats built with a full grid/liner was a Hunter 60 that experienced total liner disbonding and failure. Yet even their smaller models were widely known for liner failures. –GoToPost
---
I think we're again talking about the "horrible creaking and loud explosive banging noises at anchor" I experienced with the Hunter 450. As the boat rocked side to side, it always made quite the symphony of load noises which always made everyone onboard feel uneasy… I got tired of answering questions from guests who asked, "are we going to be OK?"
Hunters are great for day sailing and weekend adventures. But, when the going gets tough, I'm afraid they're just a little out of their league.
I'm actually very glad that the brand is working out for most owners who probably spend most of their time doing what their boats are intended to do. Most respondents to this thread seem very pleased with their purchase. –GoToPost
---
As far as entry level production boats Hunters are probably equal to the Beneteau, Jeaneau, Baveria etc. They are all pretty much built the same and all of them cater to the charter business. Charter companies try to get the most boat for the least dollar and these companies do a great job on providing a product perfectly suited to that market. On average they appear to stand up to the riggers of the charter market. Most of them are beds and heads but I've seen cruisers who have added storage here and there and the boats do a reasonable job in that mode as well. I'm also sure out of the bunch there will be some that are better and some not so good. –GoToPost
---
Bad part of this sort of stuff is that it all ends up on the internet when guys are shopping. If anyone thinks the Hunters are built poorly compared to their competitors I guess thats one thing but from I know I think they are no better or worse than the B's, J's and the other large builders. I'm not a Hunter fan but thats just personal taste, I'm also not a Bene or Jeaneau fan either except for a couple of boats in their past line up. We should give the Hunter owners a bit of a break and gang up on another builder for entertainment. –GoToPost
---
Hunter makes some decent boats for what they are designed to do, weekend sailing. They are comfortable, and well laid out, I just wouldn't take one around the Horn. –GoToPost
---
Is not Hunter attraction called Sucktion???
I kid… These are awesome boats for the purpose… Skip the capes and the Nor'Easters (plus anything that approaches both) And they are wonderfully cushy and capable… –GoToPost
---
Just to be clear for other Hunter owners, our 450 keel did not come loose as a result of the boat resting on it's keel, owner neglect or misuse as Sailorboy1 suggests. It came loose due to a faulty keel joint, and poorly engineered honeycomb lower section design. The lower portion, normally solid lead on most sailboats, was a honeycomb design that Hunter filled with sprayed-in expanding foam insulation. When the keel joint became compromised due to not enough bonding surface area, the foam/voids held in the seawater like a giant sponge and rusted the stainless steel keel bolts.
The yard which made the repairs (KKMI) removed the foam and filled the large voids so that the problem would not repeat itself.
Sailorboy1 has had this explained to him many times, I don't know why he keeps repeating himself about the boat resting on it's keel stuff.
My reason for posting this information is not to "bash Hunters" as he claims, it's to alert other Hunter owners of the potential problem, so that it can be remedied prior to it creating a catastrophic failure. To simply ignore the problem as some would prefer you do… is foolish.
Following the repair, we went on to enjoy our Hunter for two more years in Southern California, and I assume the new owner is doing the same. –GoToPost
---
My neighbor at the Marina are liveaboards in a 38 Lagoon I believe, last boat they had was a Hunter 450, they ran her aground in sand off of Savannah and by the time they could get her off the wave action had broken every stringer in the bottom of the boat in the keel joint area. I don't know how long she was there, nor how big the waves were, boat was totaled.
Interestingly, they speak well of the boat. –GoToPost
---
Seriously, a Hunter can cross oceans, and even round some nasty corners , but putting the whole fleet in the same bag??? i think you need to cross that Gulf 25 miles close to shore border saturday daysail and see it by yourself,,, no idea whats so amazing about a Hunter?? v any other well know Brand??
What you are trying to say is that any production plastic fantastic thing is made to cross any portion of the ocean in any kind of condition?? think about please…. –GoToPost
---
Using your method of critical thinking, lets look at the opposite end. Recently 2 Beneteaus came to grief in the Atlantic, one lost a keel and the other one had structural failure of the rear bulkhead and sunk. Between the 2 boats 5 lives were lost so therefore anything Beneteau builds is tarred with that brush and is not seaworthy. Again using your critical thinking pattern I personally am aware of Hunters losing rudders(more than once) offshore as well as Hunters chain plates coming loose and opening the deck and interior liners coming loose, if it hadn't happened at dockside they would have lost the rig.
Using these examples of production builders shortfalls and then taking away the thought that none of these brands is suitable for crossing oceans is just as ridiculous as your example of one boat sailing around Cape Horn therefore they must all be great boats. These are production boats, they are built down to a price to serve 99% of the end users. There are many examples of production boats having structural failures when they get into situations they were never designed for BUT for most sailing conditions they seem to have a reasonably good record and if sailed by a competent skipper should be able to come through most of the time, even rounding Cape Horn. –GoToPost
---
I'm saying that if they did not upgrade the boat, they got lucky. I'm glad for them, but it's not what I would do. I hope it's not what anyone else here would do. As built, few people see Hunter Legends as bluewater worthy boats. –GoToPost
---
CE Rating mean Crap European regulations, CE Category A is smoke. –GoToPost
---
So how many sailors are so good they can sail a bath tub around Cape Horn? I suspect not many so its probably not good advice to suggest that it might be an OK idea. My experience is that those sailors rounding the known Capes and sailing the Southern ocean usually choose a very well found boat just like Evan and his wife have so that should they make a mistake they haven't used up all their chips. –GoToPost
---
Had the boat performed good enough during that time in order for us to feel confident in it's ability to withstand longer passages and possible foul weather at sea…. we'd still be owners of a Hunter 450. The boat had shortcomings for this task too numerous to include in this post. It's a lightly built, daysailor best suited as a dock condo or cruising vessel for areas known for light winds and fair weather. In that capacity, it does a great job… we loved the boat. –GoToPost
---
Reminds me of a Czech acquaintance I met in Daniel's Bay, Nuku Hiva last year. He had a Bendi Oceanis in the high forties or so, he had bought new. It was not 2 years old and pretty much falling to pieces. He had sailed it from the Eastern Med to, well, Nuku Hiva, and was bewailing a catalogue of issues. He said to me that when he had finally had enough of it he had given them one more angry call and said that he would never have bought the boat had he known then what he knows now. They asked him where he was sailing. On hearing his reply, they said: "Well it wasn't designed for that!". There you go. Horses mouth. –GoToPost
---
Whatever the reason, hardly give me confidences in new production boats. Think I will have to go back to my more conservative listings and forget about them. –GoToPost
---
If you read the rest of my original post, which you partially quoted, you will see that I don't think that all Bendis are bad. Some are really very good. But you have to be careful, as some are *genuinely* little better than bathtoys. –GoToPost
---
Sad about bennies and jennies though. Look nice. Production nice. Thought they got over the stigma. Built stronger; better fittings. But alas…me bin mistaken. –GoToPost
---
Yes, Beneteaus have successfully been all over the world and have logged many ocean crossings, so it's certainly possible to successfully cruise them, but they are optimized for coastal cruising in the charter trade in moderate conditions, not smashing into north Atlantic waves for extended periods of time. –GoToPost
---
I've certainly never crossed an ocean in a Bendi, but I have repaired a great many. You are nuts if you think "they are not light construction". This is the only brand I have ever seen take damage just from being blocked in a boatyard. The construction quality is truly awful. Just the viewpoint of a guy who has ground into a whole lot of boats, of all brands and types. Beneteau is the Bayliner of the sailing world-garbage. Not uncommon to see poor quality in French built boats. How come an American TPI built boat costs so much more than the same brand from France, despite the French having higher wages and more vacation time? Quality control, something those guys are apparently incapable of. Too busy taking smoke breaks in the middle of a layup, French style? –GoToPost
---
To use the automotive analogy, 99.999% of the time a Hyundai is fine, no need for "better" Engineering than that, but for that .001% of the time that I am in a BAD accident, I'd rather be in a Mercedes or similar.
Millions of people have driven Hyundai's for billions of miles successfully. That does not make a Hyundai equivalent to a Mercedes and we accept that. –GoToPost
---
I surveyed a much newer beautifully maintained and well equipped production boat, had put money down on it and everything, the survey was to be a formality.
I started looking hard, there was a "soft" spot, a concave portion of the bottom that I could actually flex the hull, I had been forewarned to look for this, had been told that this flexing hull wasn't an issue really a lot of this model had it.
Started looking at the bulkheads, the tabbbing, some had pulled loose. There was simply a lot of glass missing from this boat, things that aren't supposed to flex, did. –GoToPost
---
Minaret knows the construction of Beneteaus because of countless of hours of work. A64Pilot knows because he saw the depression and understood its significance. I have only seen one Beneteau, under repair in Yamba, its bow was about 3/4 torn off, from running into a trawler. When we looked closely at the layup, there were gaps in the layup where there was just air.
This was just one boat, but it did make us think.
We have a delivery skipper friend who delivered a Beneteau from the med to Australia, and who incidentally did one BOC round the world race, a competent fellow, and he said it "corkescrewed" a lot, made him nervous enough that he hasn't delivered any more of them. This is a guy who went from just before Cape Horn to the Falklands under jury rig.
I think the older ones were better made than the newer ones. I think the previous poster who said there are good ones and bad ones is correct. And I don't know if I could be sure of telling that difference if I were in the market at this time. Now THAT is scary. And I suspect that is why the pro-Beneteau folks say we're Beneteau bashing: nobody wants their darling criticized, and that reaction is an emotional one.
In fact although some of those boats may have no problems, some of them have intrinsic problems (like glue insteat of fiberglass bonding the bottom of the bulkheads to the hull), and the rudder attachments–or non-attachments commented on a few pages back, and calling those who point out those facts, easily verified, "Bendy Bashers", won't change the facts. –GoToPost
---
Ah ha! I'm not the only one on this forum who has seen a Bendi take damage just from being blocked normally in the yard. I saw one case of oil canning so severe that after some months of drying severe osmosis, the jack stands left permanent dimples in the hull 1/4″ deep that had to be glassed and faired. Never seen anything else like it… –GoToPost
---
I think all but the most ardent Bendy disciples agree that Beneteau's are lightly built boats and are comfy, roomy, coastal cruisers at a price point that lots of folks can afford. You get a LOT of coastal cruising boat for your money, just like Bayliner owners can buy a great looking motorboat for half the price of a Grady White or Boston Whaler or Formula, but to keep the odds in your favor, you have to remember just what sort sailing it's best suited for and resist the idea that it's an any ocean, world cruiser. –GoToPost
---
On an aside, just for discussion, many on this forum loved the new B38 raving about speed and good looks and to be sure it is a cool looking boat. One of the reasons it was cool looking was the almost absence of interior bulkheads which for normal coastal cruising is OK but who in their right mind would want to be out in seriously heavy weather for a few days on end in that boat? –GoToPost
---
I think you've pretty well summarized my own opinion of Bemeteaus and the proper uses for them, but unfortunately saying anything other than "Beneteaus are all ocean, any season, globe circling, seaworthy cruisers" is seen as Bendy bashing by many Beneteau owners. I personally think you have a very realistic view, and as you say, for coastal cruising on nice days or for crisscrossing the Sir Francis Drake Channel, they're just fine. Not so fine for the North Atlantic in early spring. But of course we could say the same about several other "built to a cost" production boats. –GoToPost
---
More to come…