We'll since I laid out the juice for the banning, I suppose I should lay out the reconciliation.
After getting yet another wrist spanking from Coops, I'd had enough. So I sent the following PM to EVERY SINGLE MOD on CF: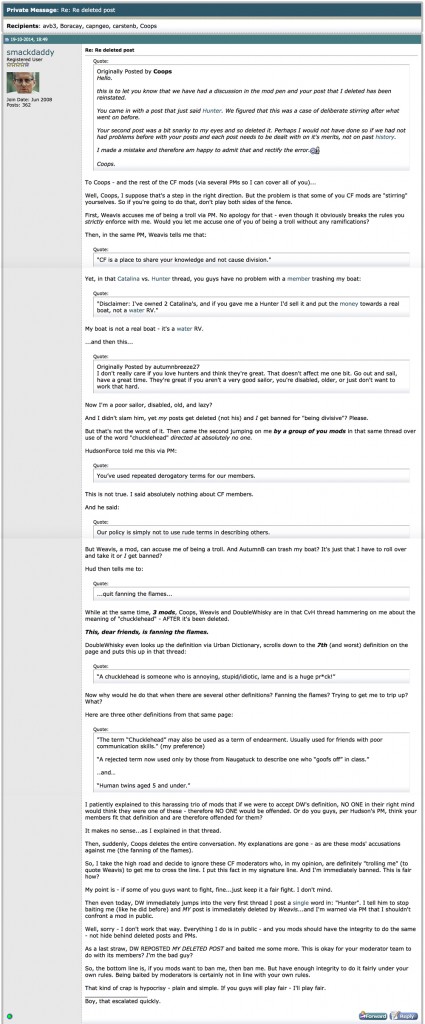 If they were going to ban me…they were going to ban me. But they'd better have the balls to do it righteously.
Within a few hours, I received the following from ModLass: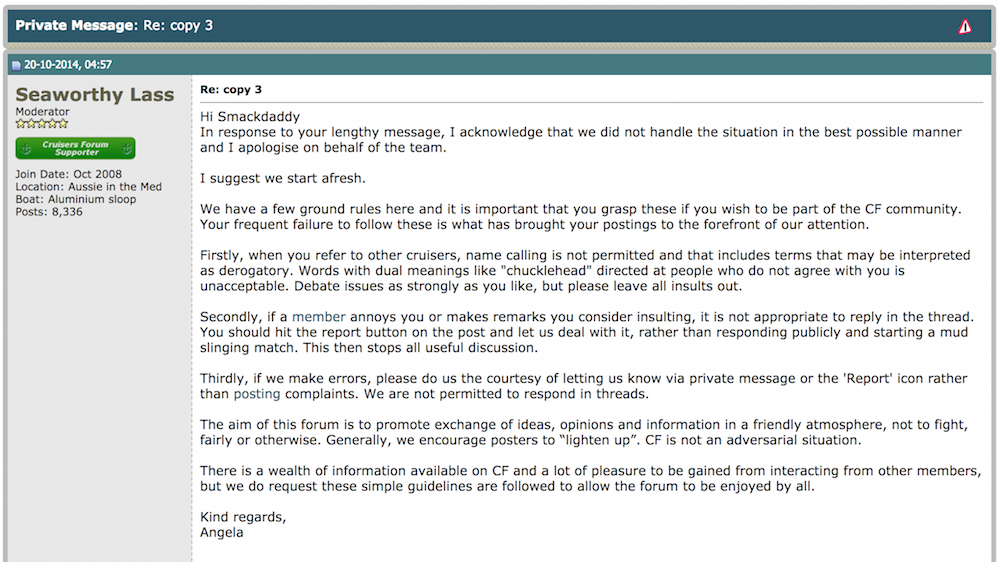 Damn right sister.
It's all good in CF ModLand…for now.
I've got my eye on your little band of fanners.