Are you a member of Garmin's ActiveCaptain? Or are you considering becoming one? If so, have you actually read the new Terms of Use you must to agree to?
The bottom line is that you should be extremely careful what information ("User Submissions") you share on that platform. Why?
Because you are taking on a virtually unprecedented amount of liability in doing so.
For example, if you were the one that placed one of these anchorage markers on the north side of Vieques several years ago…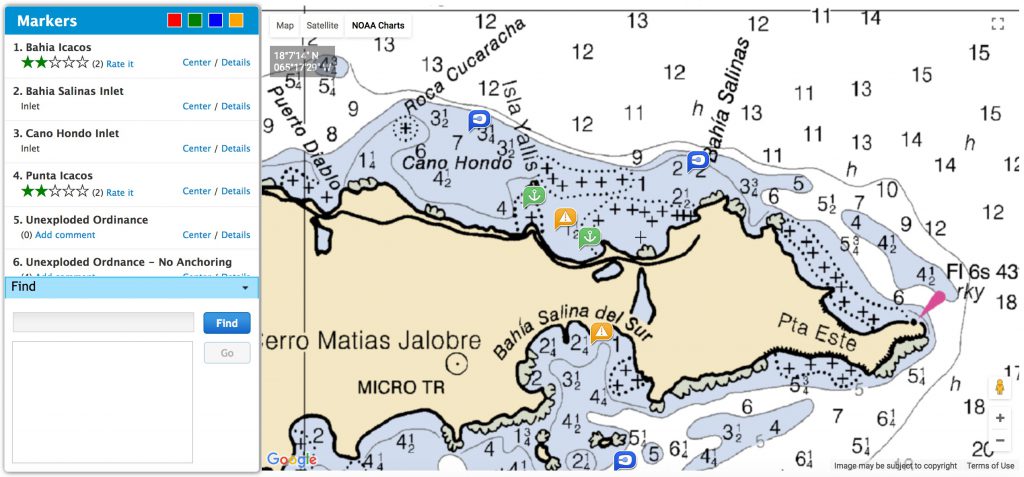 That picture above of the exploding boat above could very well happen.
And YOU'LL be legally liable for it…not Garmin.