I came home from church yesterday to find this. And it's permanent.
"Never". That's a very, very long time.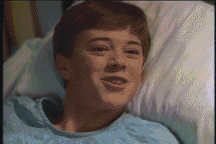 You got it. Permabanned.
If you look at the dates, you'll see that my previous temporary ban from CF was at the end of September. I came back after that little spat and started merrily posting again…right up until the second slap today, about 3 months later. Continue reading Banstick Finale →
We'll since I laid out the juice for the banning, I suppose I should lay out the reconciliation.