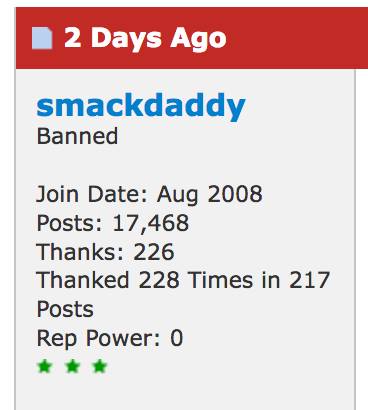 Good gravy I'm glad that's finally over! That was freakin' excruciating!
Imagine being handcuffed in a small room full of old, bitter, incontinent, neutered dogs that are given free reign, then told to not blame the dogs for the bites and fluids all over you. After all, "you shouldn't have gone into the room – that I let you into".
That's some fine "moderation" there, eh?
My crime? Here it is…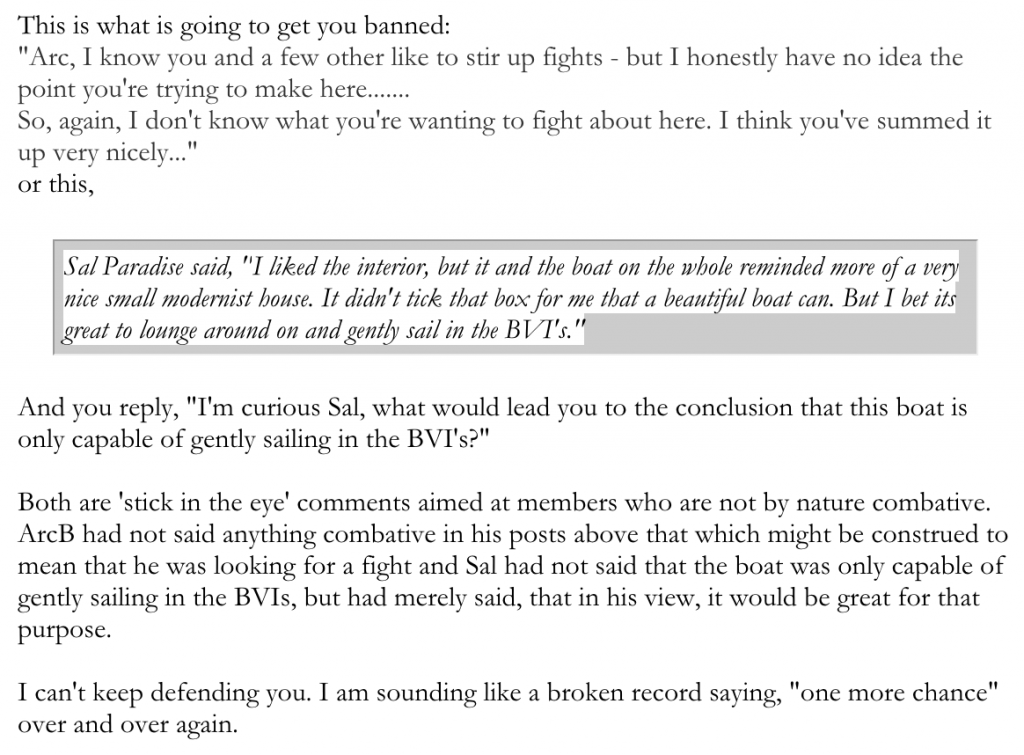 I acknowledge one guy's aggro actions that have been repeated over many, many threads, try to defuse said fight, and agree with him. And I ask another guy (who I've never tussled with at all) a question, which leads to perfectly civil conversation with that guy, while the dogs howl about my use of the word "only" – and obviously report me to the mods for said infraction…who obviously bite hook, line, and sinker.
"Stick in the eye"? Hmm.
Though I have been there for 10 years and had a hell of a lot of fun and learned A LOT, and while my threads are consistently the most read on the entire forum,  Sailnet is, unfortunately, dead as a relevant place to talk and learn about sailing in any meaningful way.
It has primarily become an increasingly insular, protected clique for the Chesapeake Posse and a couple of acolytes who troll threads and beat down anyone they don't "like", including newbs – which the mods do nothing about. In fact it was me (link here) who had to actually admonish these chuckleheads for doing what the mods loudly proclaim is not allowed. Lots of sticks in an eye there, I'd say. Maybe the mods are just too intimidated by these guys – I don't know. I'm certainly not. So I tried.
The worst part is these guys aren't even fun or funny while doing it! I could at least respect that. As you can see for yourself, they just seem to be insecure, not that smart, not that experienced, and really angry about it all. Is this really what the Chessie sailing community is like? I sure hope not.
Anyway, I'm perfectly content to have a larger world than that.
So, it's all good. Cheers!