If you've not signed up for and watched the "Winning Calls" webcast series from SailGP – you're an idiot.
These sessions are providing some of the best, most educational inside info you can possibly get from those at the pinnacle of the sport racing the fastest boats on the planet.
The point of the series is to highlight how the groundbreaking open-source data model combines with the sailing talent across all the teams to drastically accelerate the evolution of top-tier sailing.
Where the America's Cup is back to its Darwinian change at a glacial pace that has thus far produced a 75′ version of this…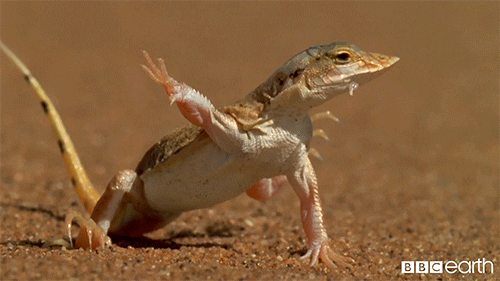 …which seems to only be good at this…
…SGP is a rocket-ship in every respect…precisely because of how it's doing things. And "Winning Calls" highlights this better than anything else I've seen.
So this round had Ed Leigh talking with Rome Kirby and Phil Crain – focusing on the crazy NY race in Season 1, where the boys found their first podium.
Unfortunately, though I had planned to, I was unable to catch this one live. The obvious advantage to doing so is that you can present your own questions to the guys via that Q&A panel beneath the video window as you're watching along. And Ed then presents them at the end of the webcast. So it's just an incredible opportunity to "be there" with these sailors. Where else can you find something like that in top-tier sailing?
Now, I won't bother hashing out all the details of the 48 minute chat, but here are the main points:
Biggest set back in NY was having RG out due to injury, with their shore manager coming on to the boat while they flew in Tom Johnston
In the data RK and PC are always trying to find ways to get better at maneuvering (stability being an important datapoint)
R1/NY
-trying to stay clear for a clan start
-lots of data on the screen (time to distance)
-data on starts – critical thing being at speed at go
-mark roundings being very difficult (especially with new FC)
-windward gates – issues with FRA
-bad bottom mark rounding as AUS pushed up (new controller, learning)
-lot of lifted breeze coming off of NY – though penalty on FRA
-delayed the turn due to FRA
-boats dropping off the foils, SF was easier, changed data to look at how dynamic the boat is, looked at techniques of other boats
-windward gates in lee of NJ building
-can display all team's data for specific key datapoint to compare in racing – then also deeper comparisons after the races
-No secrets – looking at everyone at all the time
-rudder average/diff and wing shapes
-had only 2-day prep on the Hudson (level playing field for everyone)
-complete roll of the dice
-still thinks FRA fouled them
-Billy did the same thing with the ESP team this year
-crew changes are even data-driven
R5/NY
-found the pressure more than anyone else
-in SGP he lead doesn't matter until its over – intense
-flight time and height are critical – stayed conservative
-AUS and JPN were so consistent – everyone else was playing catchup
-called a safe lay line
-current was a significant factor – they ran simulations, and USA unused both wind and current to win
-data win – could see the wind sensor on USA was the deal sealer
QA
Can public access raw data?
–hopes for it in the future – but it's really dense.
–17.5M data points per race
Favorite venue for Rome?
–San Francisco – hands down.
Do you find a pattern in the data, or is it never-ending?
–Never-ending list of data to dig into (Rome drives the analysis)
What do you do when you come off the foils?
–Dropping one hull in actually helps cary speed. (100% flight time is NOT what you're looking for). VMG is what matters.
–they have a cross-over table of when they want to be foiling or not based on WS
–making that decision by feel
If you drop off the foils and take on water, how do you get going again?
–Rome talks about about gybing in a wake in Sydney and planting – going from second to last because they filled up the boat. took 3 minutes to get moving again.
What is the minimum speed for foiling?
–Light air boards = 13knots
How does SGP compare in terms of racing and data?
–Nothing like it in the world having all the data (amazing – the pinnacle)
–Rome agrees which makes the learning curve steep – you learn something every time
How long does it take you to settle into he boat and be able tactically sail it?
–RK – took us the whole first season.
What did the GBR capsize in NY mean for the fleet?
–It was a wake-up call for the fleet
–Saturday was sketchy – Slingers talking about coming in at 49knots with the big boards.
Can you use the existing data from a winning boat in the simulator to see if your team can outsail it?
–They want to do that and hope to in the future
How much does the data allow teams to improve?
–USA can study GBR or AUS and close the gap the next day. It makes for much more exciting racing and helps the new teams evolve very quickly.
–it makes SGP much more about the whole team than just the skipper
A few critical takeaways:
100% flight time is generally a bad thing…despite the KiWhingerTM idiots over on SA claiming otherwise.
The raw data may soon be available to the public. That will be kind of sick.
This open-source data model has made sailing much more about the entire team/organization – not just the guys on the boat. And this means it is opening up huge opportunity for professionals of all kinds (sailors, data analysts, engineers, shore teams, etc.)
The teams are planning to use this data to train in the simulator "on their competitors' boats" to see if they can better those numbers.
Conclusion?
Improvement is going to be exponential at the top-tier of sailing due to the SailGP data model. Unlike anywhere else in sailing, the pace of evolution here just broke 50 knots.
As always, another top-quality offering from SailGP. Having this kind of "inside access" to the best sailing on the plant is wildly exciting. There's a very bright future ahead for this little league.
Definitely 5 Smacks!

Stay tuned for BB and Frenchies coming up!