The Rundown and Analysis of Fleet Race 4
Wind very light at under 10 – glassy seas…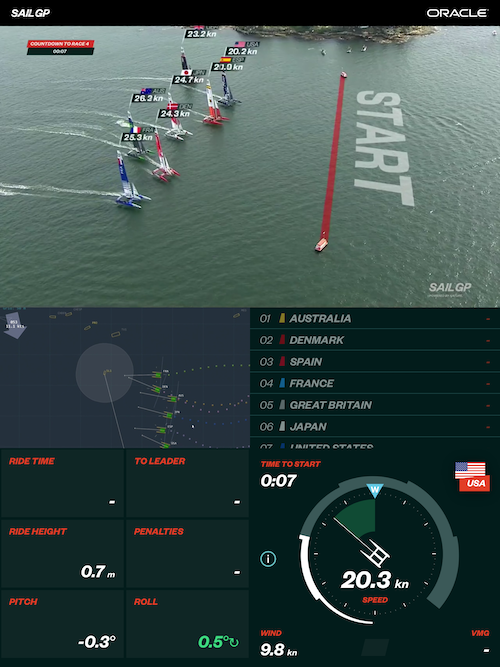 AUS needs a good start but JPN and ESP are boxing them. FRA is getting serious pushed down by ESP…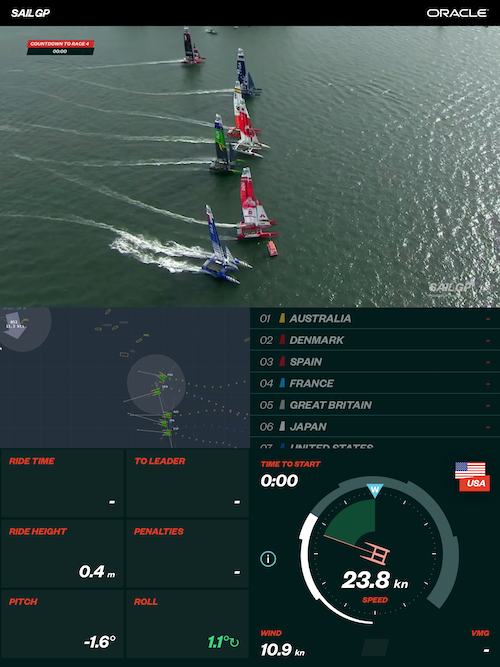 JPN pushes AUS down, as ESP push FRA completely out of the box. Poor Billy just can't catch a break.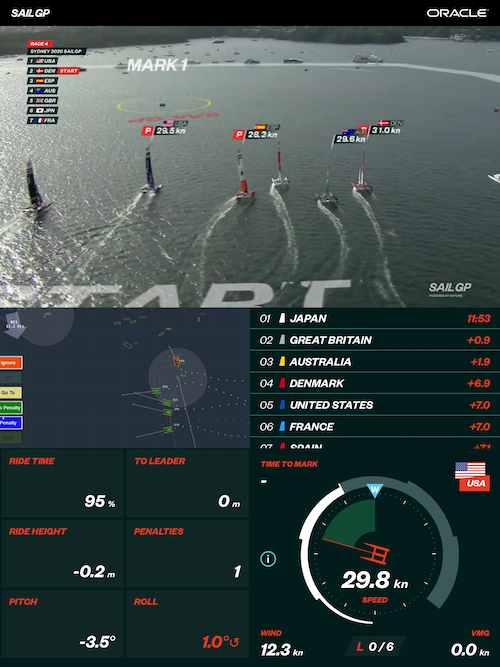 USA, ESP, DEN, and JPN catch penalties, yet again allowing GBR to move in for the kill…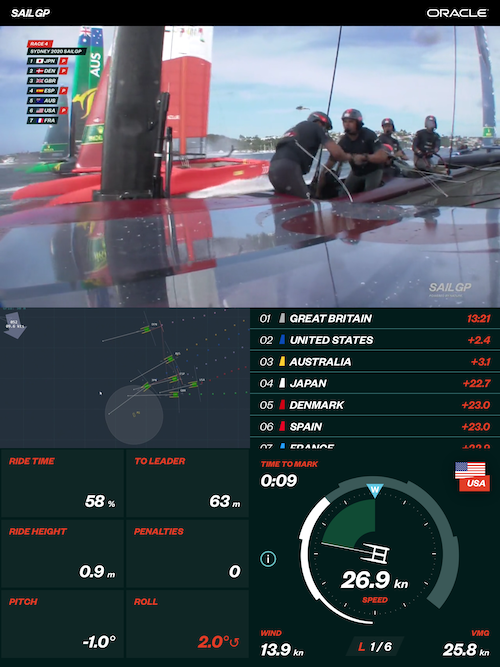 And ESP is obviously a little pissed about it all – so they try to take out a rudder on GBR. BA is a complete HoneyBadger. He don't care.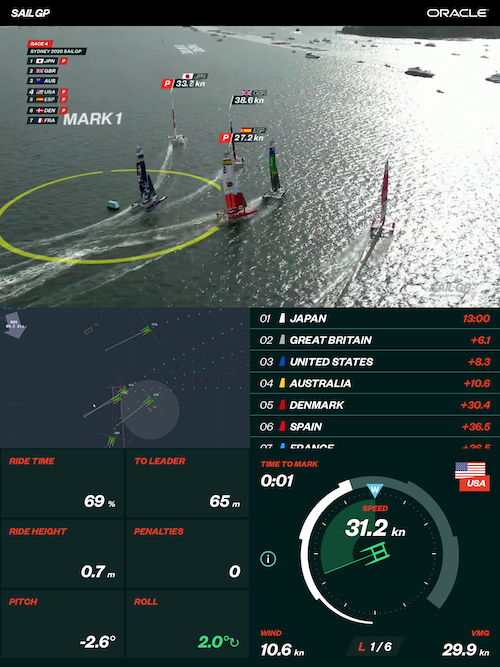 JPN has to shake the penalty out of their pant leg, allowing GBR to open up the crush again…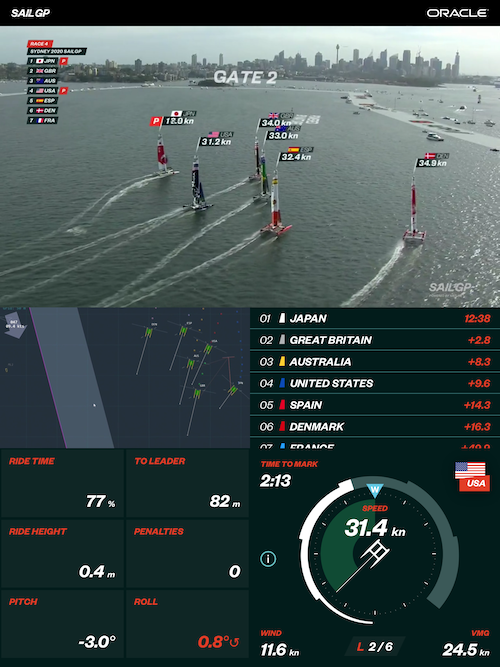 Up to this point, the sailing is tight with only 8 seconds between the top 3.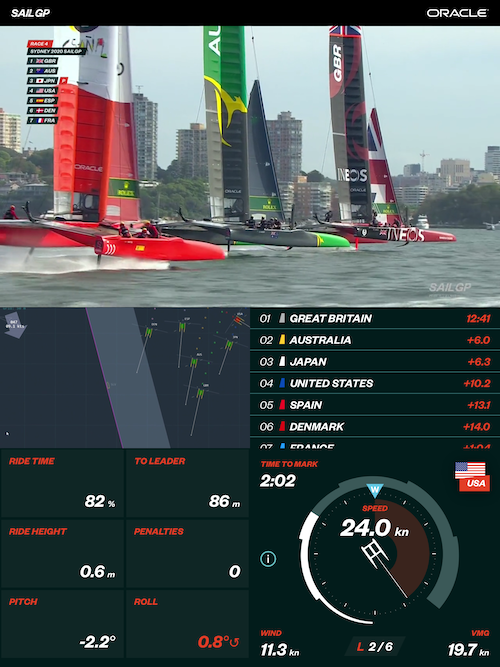 You do really have to be impressed with ESP. They are a brand new team and really staying in the hunt…unlike DEN.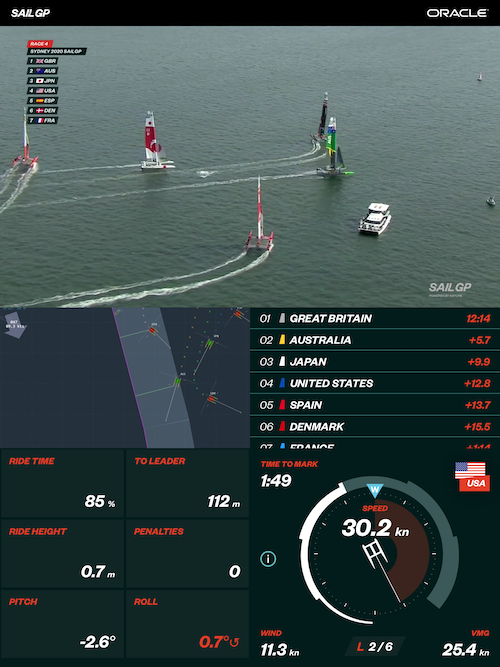 Now JPN fades off its penalty as AUS and GBR start to set up a battle. Will Slingers be able to pull one out here?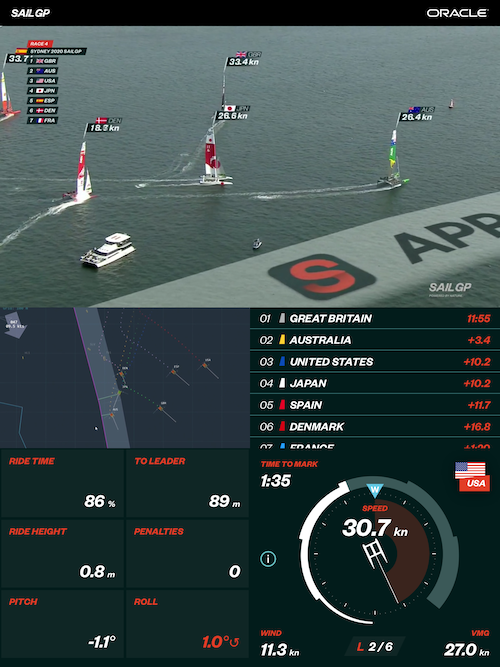 Only 3 seconds between GBR and AUS, as the USA starts to play with the big boys.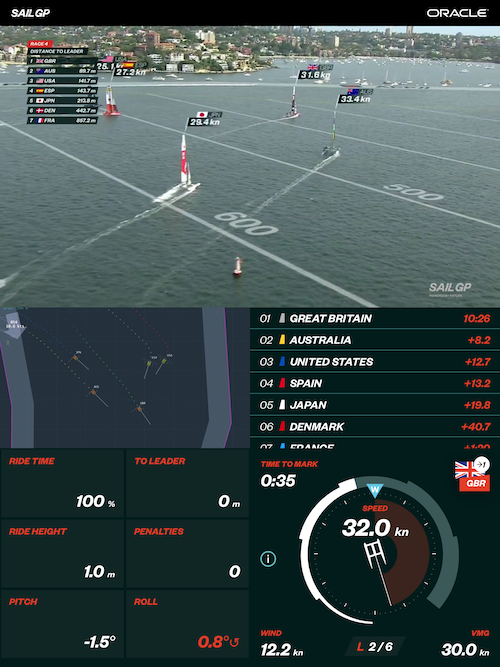 But GBR screams along at 32 knots (in only 12 knots of breeze) – opening up yet another canyon for AUS to try to jump…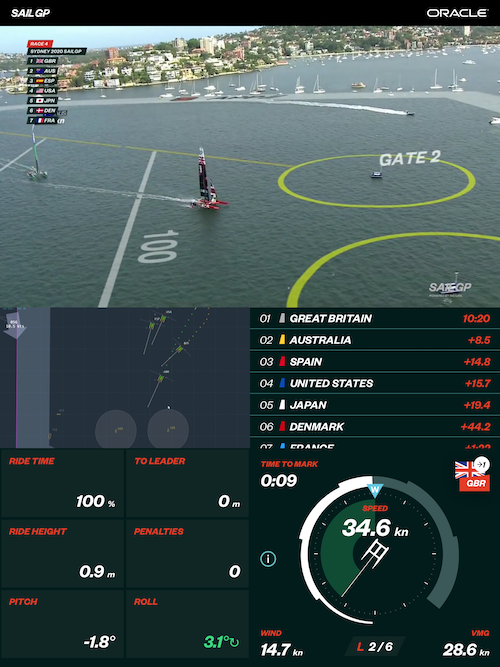 Breeze continues to build, and coming into the mark, ESP push past USA while AUS chases GBR…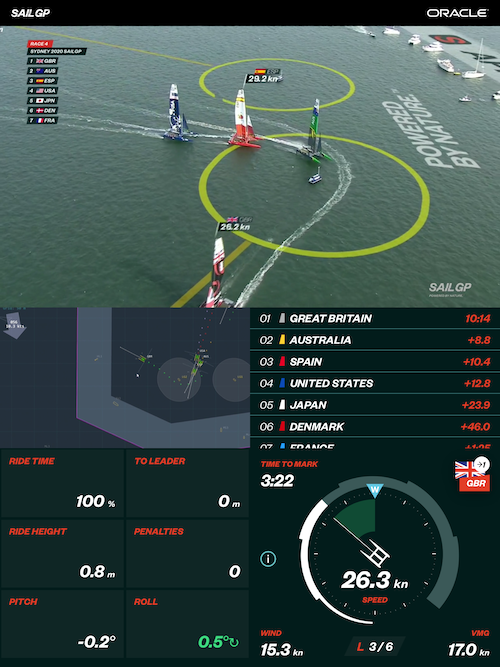 All these guys can do is watch BA pull away. It must be infuriating…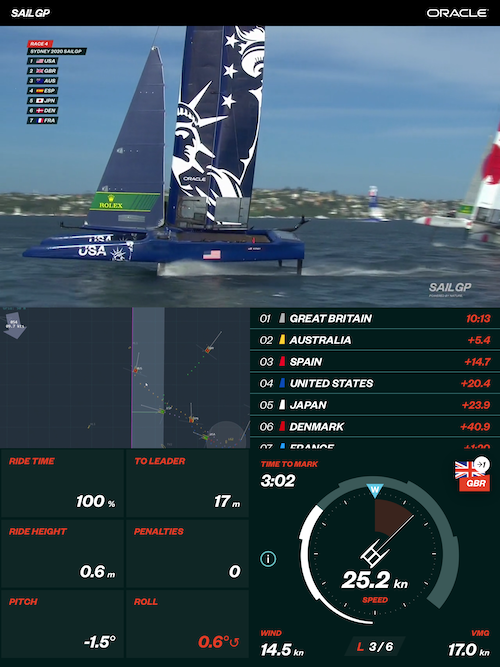 Come on Rome!!! My boys just can't quite keep up…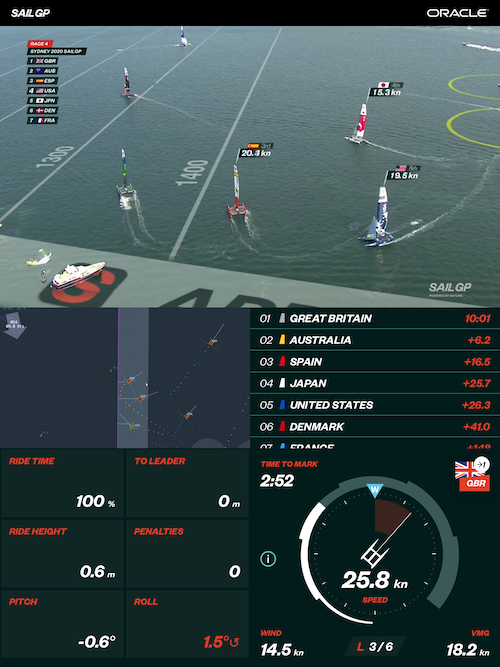 Now, as the pressure fades, JPN starts crawling back into it while AUS pulls a little off GBR…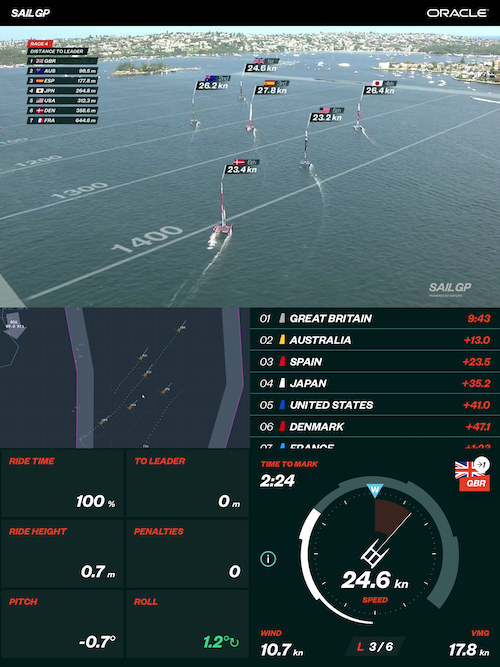 But, yet again, GBR find pressure and open up on the fleet…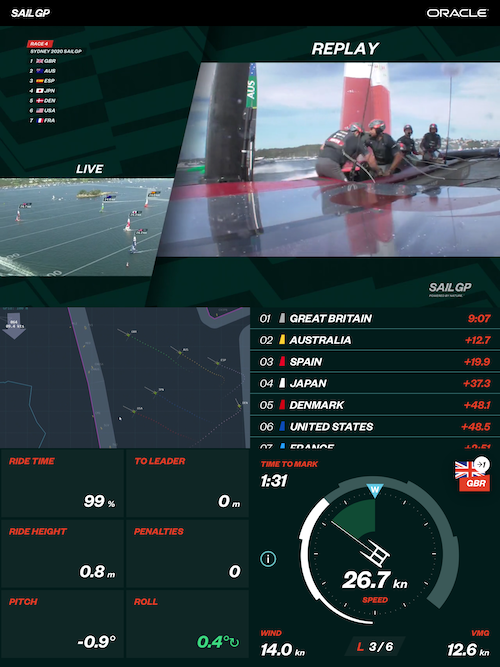 Our lousy team of commentators break down the near miss between ESP and GBR. (SailGP really needs to revamp this team. It sucks.)…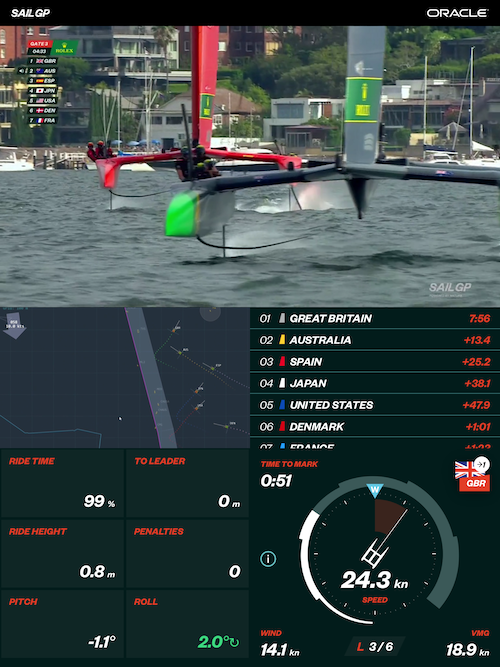 And now it's that frisky ESP trying to run down AUS…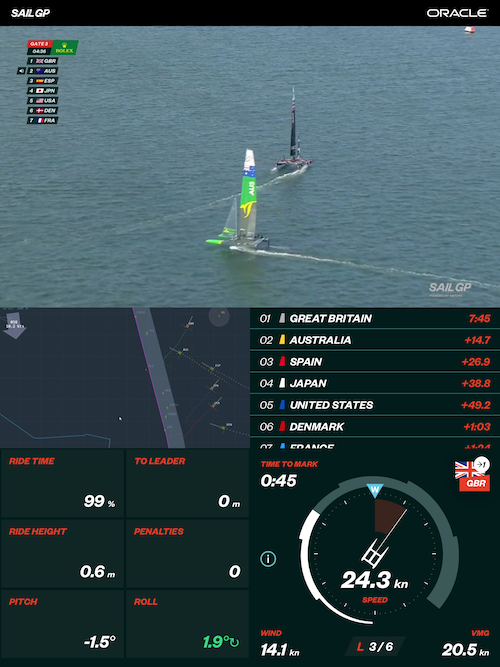 But GBR just keeps taunting Slingers as they continue to pull away. This is ugly.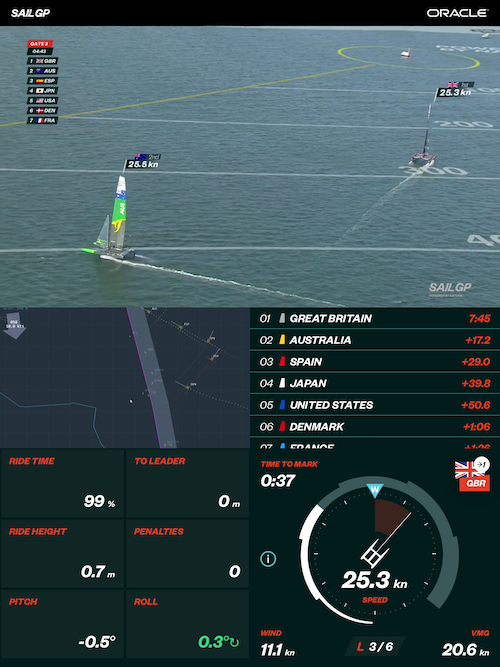 Very ugly.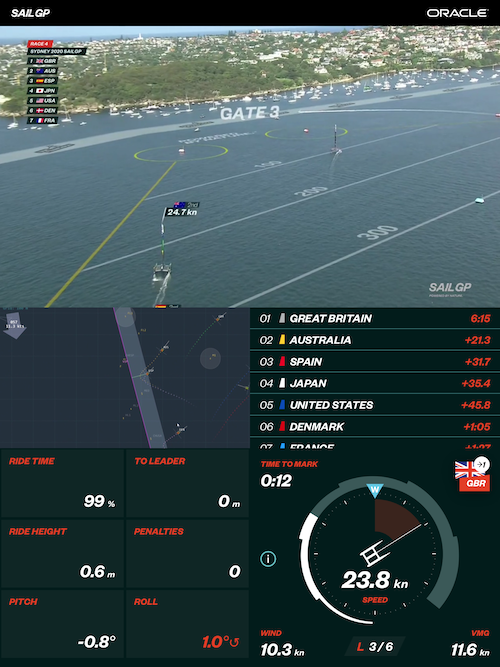 But AUS looks to be setting up a much better angle on the mark than GBR…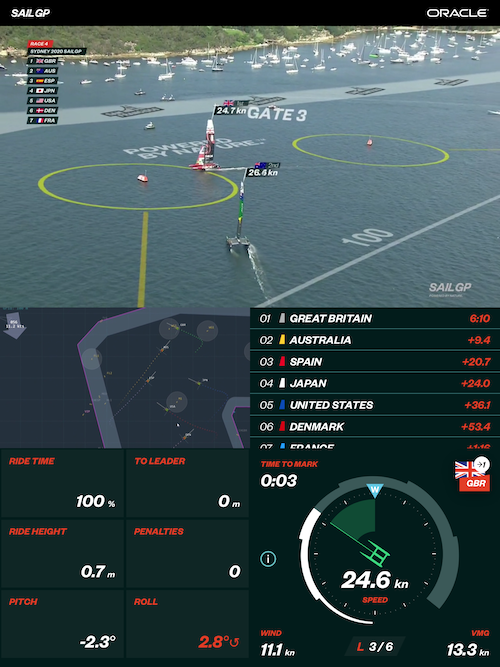 Sure enough, AUS takes 12 seconds off of GBR after the latter has to tack for the mark…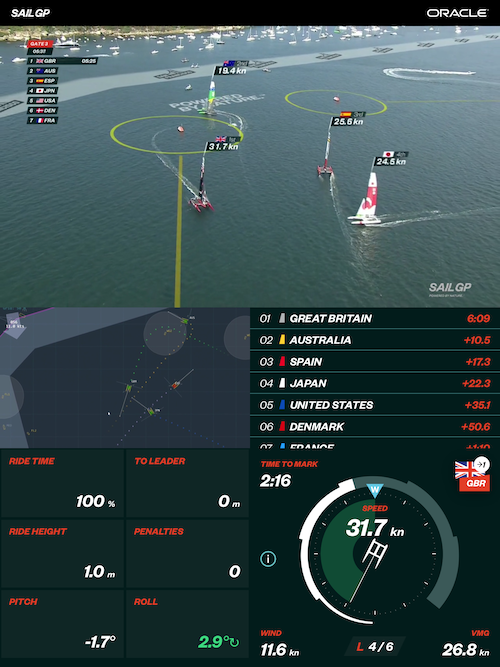 While JPN and ESP continue to battle for 3…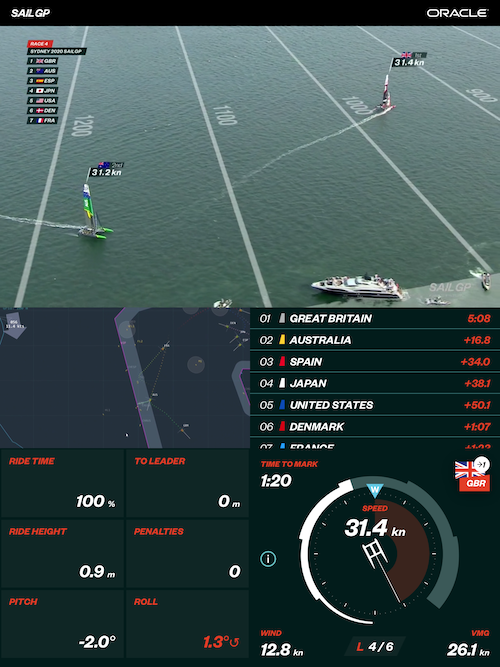 GBR are just another level. That's all there is to it.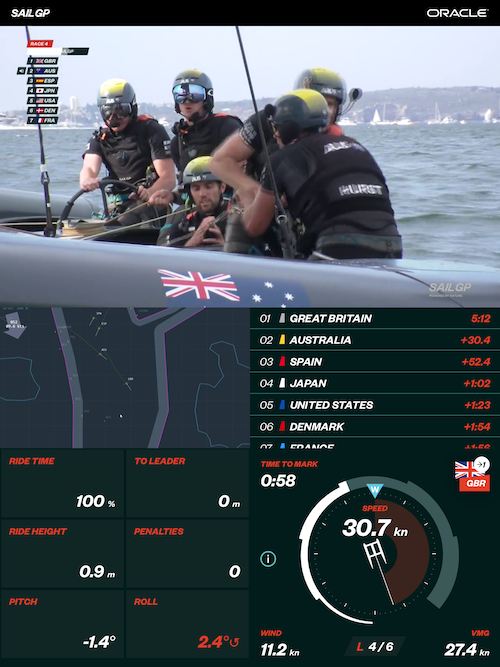 And AUS can only watch as GBR hits the horizon…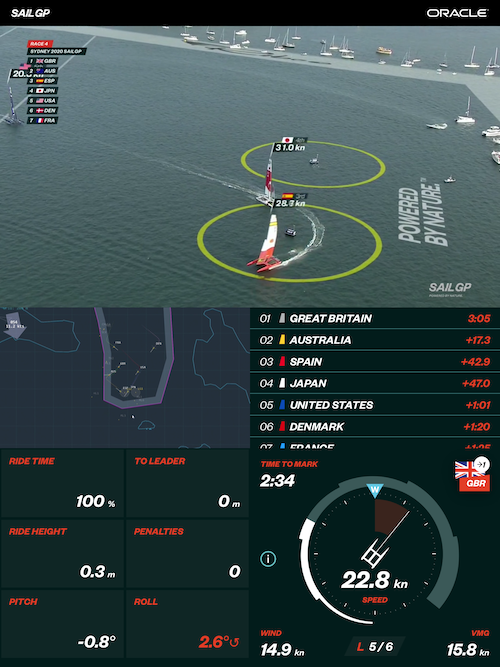 With 1 and 2 locked, it looks like a battle between JPN and ESP for 3 is the only uncertainty…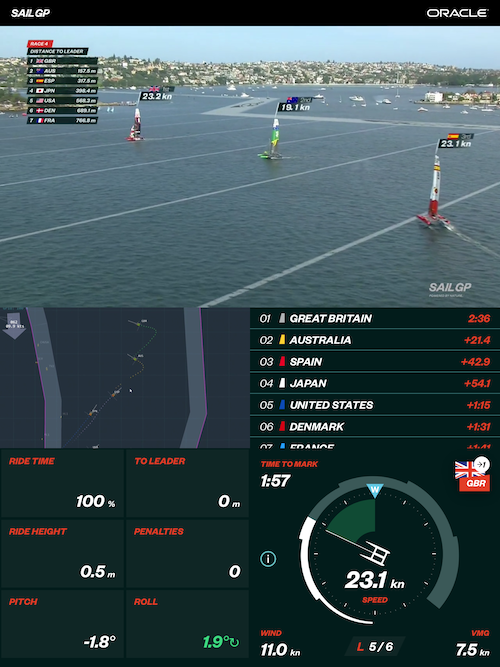 And ESP is still fending off JPN on leg 5 as AUS chases GBR…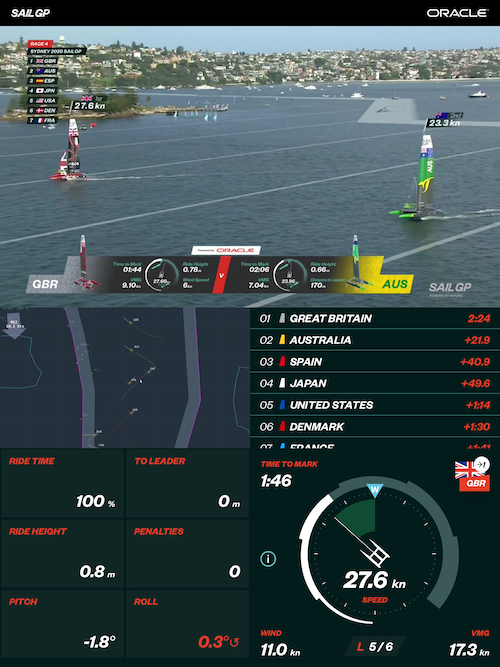 Now almost 200 meters behind. Slingers has to be wondering what happened…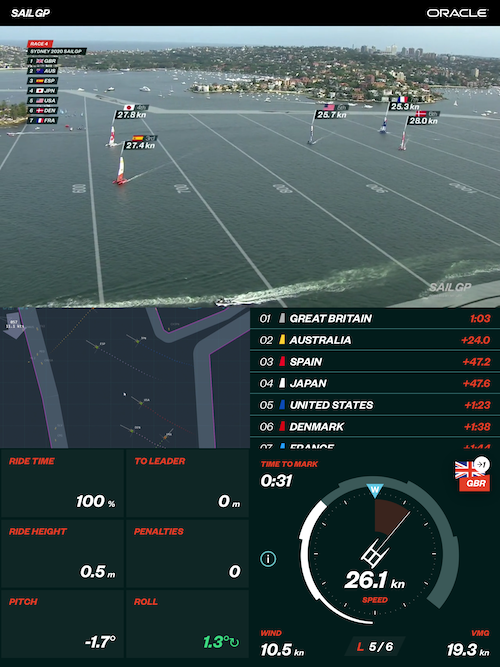 I'm really surprised that USA is doing as poorly as they are. There needs to be some serious soul-searching on that team…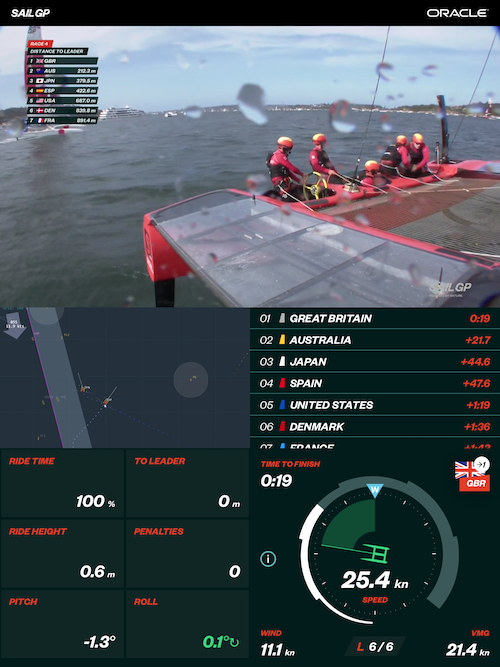 ESP yelling insults to USA…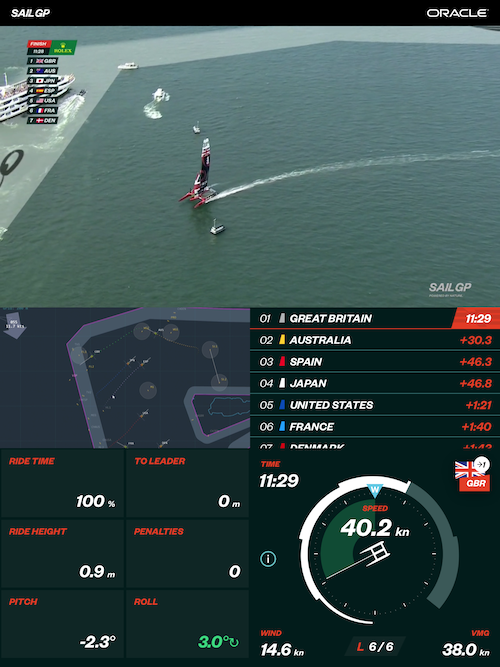 GBR hits the line over 30 seconds ahead of AUS. Complete devestation…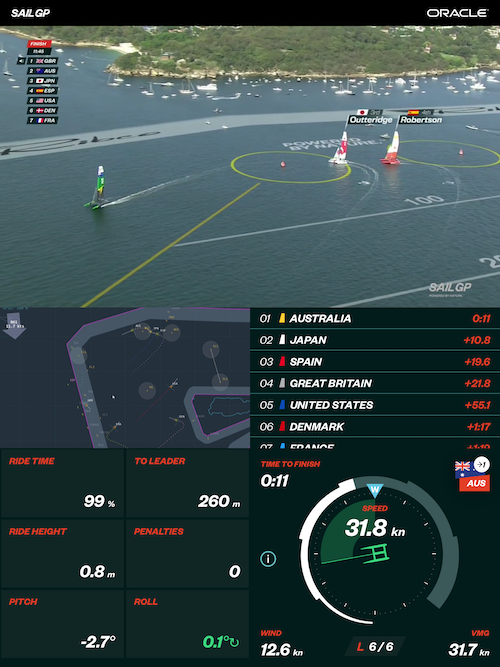 But look at this!!! While ESP was insulting USA, JPN snuck through the back door to take 3!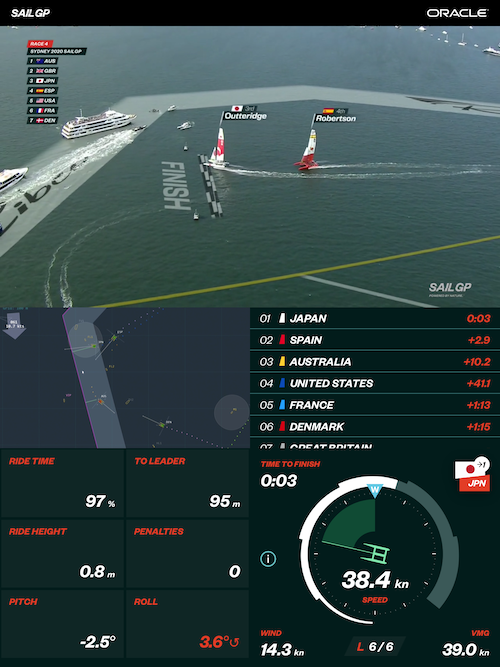 Clearing ESP by a large margin at the line…and then…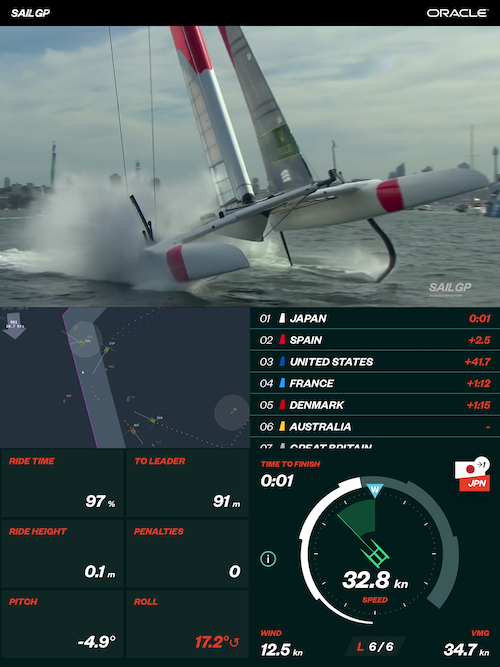 Trying desperately to avoid the camera boat…which obviously had no pink flag.
So, overall assessment?
PRESENTATION: The commentary continues to improve – but there are still a few technical glitches. But overall, it's getting better…
3 SMACKS

RACING: This one was not nearly as competitive. It seems everyone knows they just can't beat GBR – so it's now just about surviving.
3 SMACKS

Good start.
Exciting near-miss with ESP and GBR
Good racing at the end between ESP and JPN.
Could be better.