The Rundown and Analysis of the Final Match
Light winds and glassy seas as they come into the box.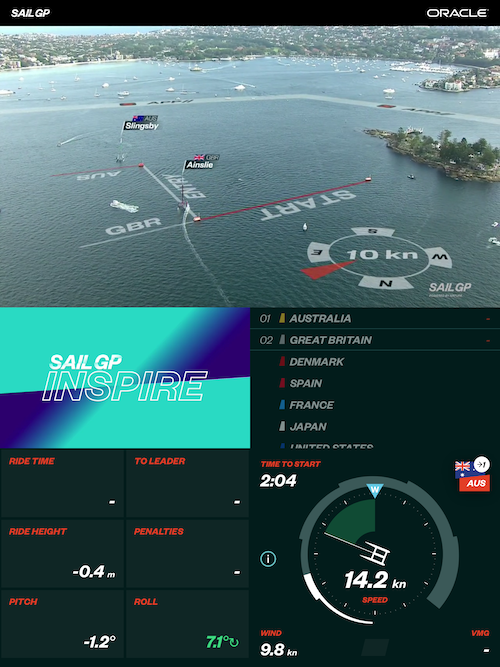 All the talk has been about how critical this start will be – and how AUS must dominate to have any chance…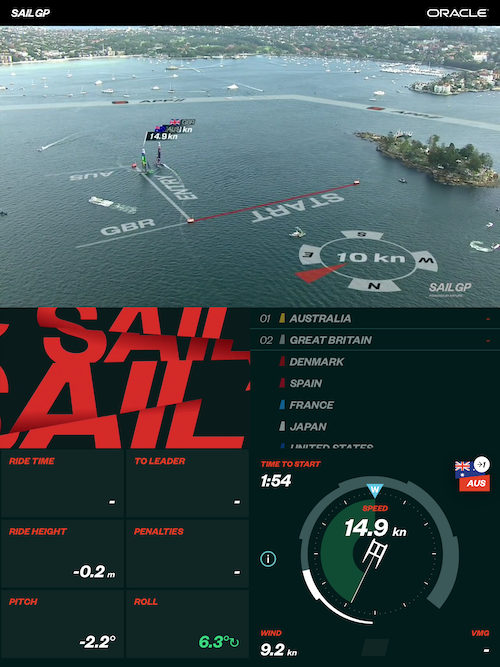 And AUS comes into the box 1 second early and gloms a big P…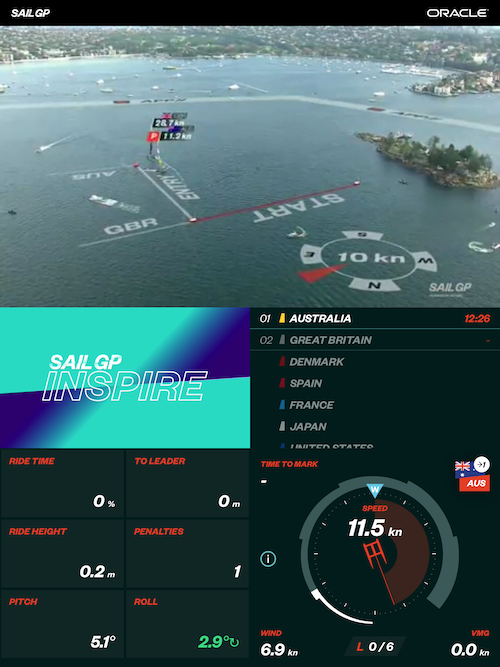 All is not lost though – still plenty of time. AUS just needs to pull off 2 tacks or gybes and they can get back in. But the start timer is not working in the app – so it's hard to know how critical things are getting…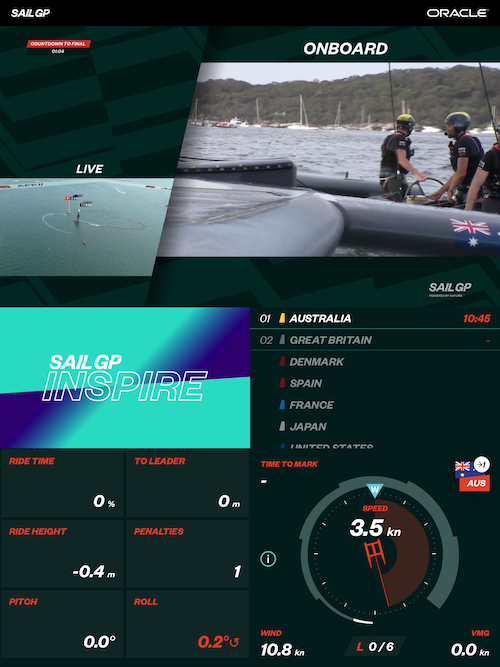 AUS finishes its gybes and waits for the penalty light to go off. But it doesn't. After a couple more seconds the umpire comes onto the radio and tell AUS its clear and that the light is still on due to a software issue. Bad day to stop sniffing glue…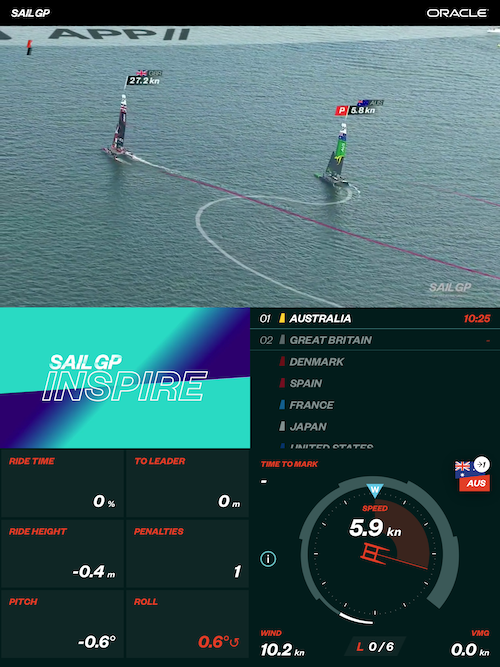 Still time and space to tighten things up on GBR so AUS swings back toward the Brits…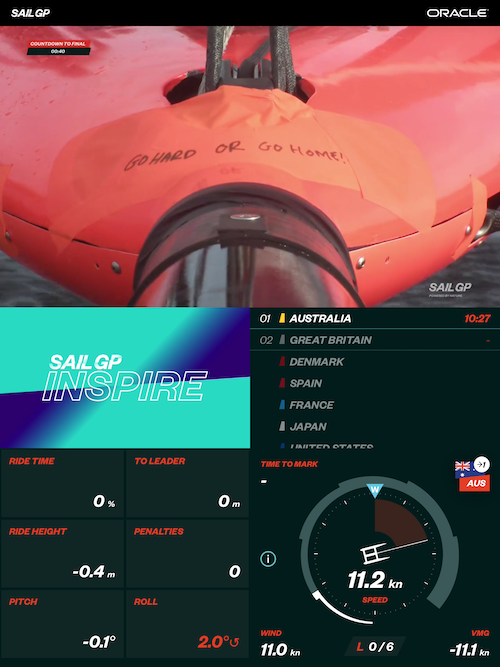 And while the most important part of the start battle, this is the shot they linger on for almost 30 seconds with some idiot commentator droning on about it. Unbelievable.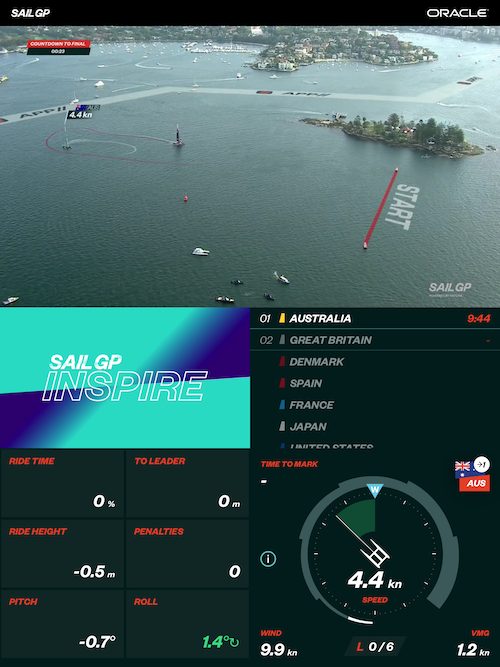 So while we were looking at a piece of tape with writing on it, GBR has twisted AUS to a stand-still and are heading toward the line with AUS almost dead in the water…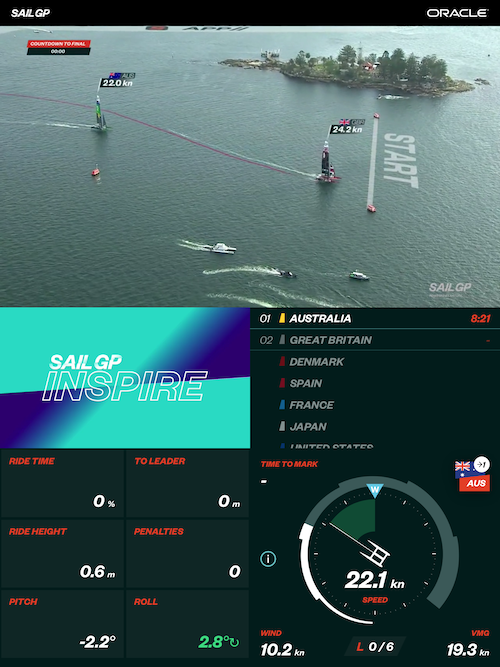 And this race is over before it even started.
So, overall assessment?
PRESENTATION: This one really pissed me off. Heads need to roll all over this production team. This was just, plain bad. We missed THE MOST IMPORTANT aspect of the entire race due to some wanker talking about a stupid slogan on a piece of tape.
0 SMACKS

RACING: None.
0 SMACKS

With the software problem – I think they should have called the start off, and re-started. This was just poorly handled from top to bottom.
At the same time Slingers blew it and then fell apart. That's racing.